Harakat al-Nujaba Leader Threatens U.S.
by Aymenn Jawad Al-Tamimi • Jun 19, 2015 at 12:52 pm
https://jihadintel.meforum.org/165/harakat-al-nujaba-leader-threatens-us
Since the beginning of the U.S.-led coalition's efforts against the Islamic State (IS), Iran's proxies have promoted an anti-American narrative in a bid to undermine the U.S. role in the pushback against IS and strengthen Iran's hand, foremost in portraying the U.S. as ultimately behind IS, a conspiracy theory that has unfortunately gained a good deal of currency among Shi'a populations. In addition, they have portrayed the U.S. as deliberately targeting their own militias in airstrikes, and have accordingly threatened retaliation. In this context comes this threat from Harakat al-Nujaba's leader in a post on the group's official website earlier this month: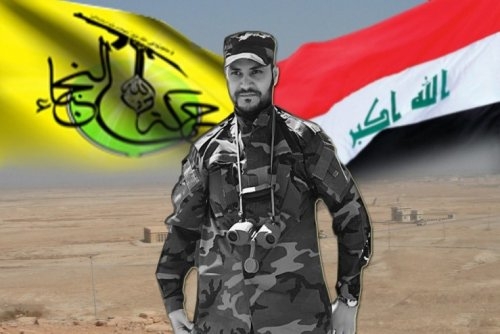 Harakat al-Nujaba Leader Akram al-Ka'abi
"The secretary general for the Islamic Resistance Harakat al-Nujaba his eminency Sheikh Akram al-Ka'abi issued a statement to al-Nujaba satellite channel: The blood of the blessed martyrs targeted by the treacherous American aircraft not only leaves the mark of vengeance on the neck of our brothers Asa'ib Ahl al-Haq but also all the factions of the resistance will take revenge and we announce that we will take revenge at the appropriate time and this precious blood will not go in vain so long as a breath of life exists in us."
receive the latest by email: subscribe to the free jihad intel mailing list