Black Flag of Jihad Banned from Dutch Rallies
Aug 2, 2014 at 11:57 am
Cross-posted from The Irish Times
https://jihadintel.meforum.org/108/black-flag-of-jihad-banned-from-dutch-rallies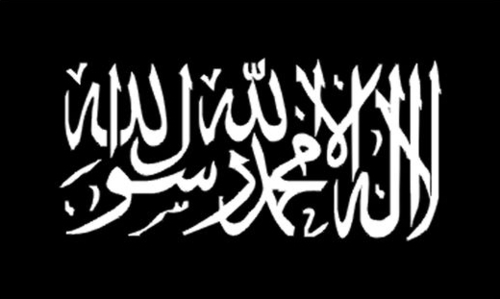 Following the hatred that characterized previous demonstrations, authorities have prohibited a prominent symbol of jihad, the black flag associated with the Islamic State, from being flown at anti-Israel protests in the Netherlands.
"Dutch ban display of Isis flag in advance Amsterdam march," by Peter Cluskey, Irish Times, August 2, 2014:
The black flag of the Islamic State, formerly known as Isis, which has declared a new Muslim caliphate across Iraq and Syria, has been banned from public demonstrations in the Netherlands — in advance of a large pro-Palestine march scheduled for central Amsterdam tomorrow.

With more than 5,000 people expected to join the march in protest at Israeli shelling of Gaza, a police spokesman warned last night: "Nazi symbols, Hitler salutes and burning flags will not be tolerated. The same applies to the Isis flag. Demonstrators may not carry it."
Read the complete original version of this item ...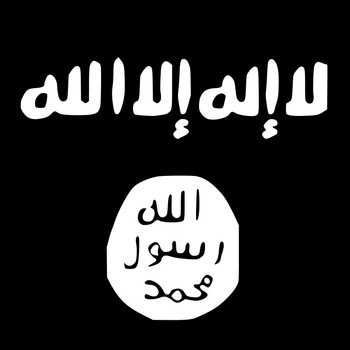 Flag associated with the Islamic State
receive the latest by email: subscribe to the free jihad intel mailing list