Database: Identifiers of Designated Islamic Terrorist Organizations
Islamic State: "Emirate of Kairouan"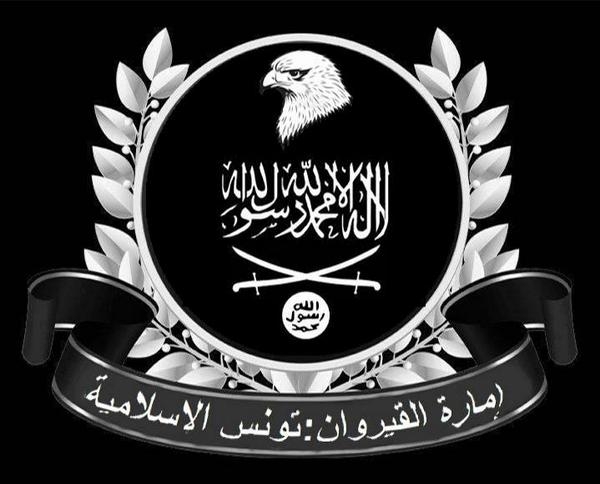 "Emirate of Kairouan: Islamic Tunisia"
Kairouan is a locality in Tunisia but the name is also applied to the land of Tunisia as a whole. Ansar al-Sharia (Tunisia) attempted to hold an annual gathering in Kairouan in 2013 but the meeting was barred by the Tunisian government. This symbol reflects grassroots Tunisian Salafi/jihadi support for the Islamic State.
Related Categories: Emblems, Iraq, Islamic State, Social Media, Syria, Tunisia